Mental Health
Supporting Children and Young People who Self-Harm guidance
This practice guidance has been developed by the Safeguarding Children Partners for Leicester, and Leicestershire and Rutland. The aim of this guidance is to support good practice from all practitioners when working with young people where self-harm and suicide are concerns. It does not replace the need to seek specialist support and advice but does encourage open conversations with young people and provides some examples of questions that can assist a better understanding of the young person's needs.
---
Leicester, Leicestershire & Rutland
Children & Young People Mental Health Service Information for Professionals
The purpose of this guide is to assist professionals in considering a choice of support available to access emotional, mental health and wellbeing services across Leicester, Leicestershire and Rutland for the children, young people and families you work with.
---
Multi Agency Learning and Improvement Review
On 17th May 2018, the Leicester Safeguarding Children Board (LSCB) published the summary of a multi-agency learning and improvement review into the death of 15 year-old Brandon. Brandon sadly took his own life in August 2016. Jenny Myers, Independent Chair of the LSCB has released a statement regarding the review.
We have also released a briefing for practitioners. 
---
Most mental illness results from childhood experience. 3500-5000 children experience mental illness in Leicester each year. Statutory and voluntary providers work with specialist CAMHS. Protecting childhood mental health now will sustain future mental wellbeing.
Child and Adolescent Mental Health Service (CAMHS)
CAMHS provide a telephone advice service for professionals in Leicester seeking guidance regarding the mental health of children and young people they are in contact with. This includes advice on referral routes.
By Telephone: Telephone Advisory Service for Professionals (PAS line) - 0116 2955048 8.30am to 3.00pm weekdays 
By email: feedback@leicspart.nhs.uk
---
The LLR SCPs' Children of Parents with Mental Health Problems procedure is available online.   
---
Making Minds Matter
Making Minds Matter was a young person planned and delivered safeguarding conference aimed at children and young people in the city.
Partners in the conference were:
The theme for the event was to explore the emotional health and wellbeing needs of the City's pupils. Pupils were invited to discuss what impacts on the emotional wellbeing of pupils, bullying and its consequences, and how they can create MINDFUL schools. The event ended with the creation of a MINDFUL school pledge that all delegates took back to their settings to implement.
Invites were sent out to all schools both primary and secondary, via their school council support workers and/or head teacher. In order to maintain pupil disclosure on the day, schools were advised to bring 2/3 school council representatives who were already accustomed to speaking as a representative on behalf of their peers, as opposed to sharing personal stories.
The event took place on Wednesday 8th November 2017 at City Hall. The full report for the event can be seen here.
---
Future in Mind
Future in Mind is a national programme to improve the emotional mental health and wellbeing services delivered to children and young people. The aim of this programme is to deliver the services that children and young people say they need so that they feel supported and they feel improvements in their emotional, mental health and wellbeing.
In Leicester Leicestershire and Rutland the people who commission and provide services have worked with the children, young people and their families/carers to look at how we could improve our services. Our children and young people told us they wanted easier access to services. They did not want to wait to be seen and they did not want to go to A&E.
The Services Directory for Future in Mind can be found here.
Further information can be found here.
Other Resources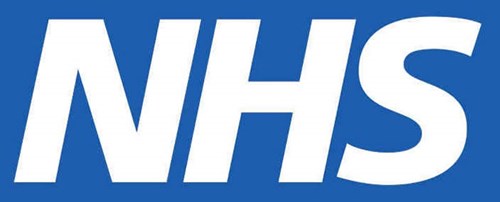 A guide to mental health services in England
CAMHS Information for children and young people
CAMHS Information for parents and carers
Perinatal mental health
NHS England has announced that new and expectant mothers will be able to access specialist perinatal mental health community services in every part of the country by April 2019. Services offered include psychiatric and psychological assessments and care for women with complex or severe mental health problems during the perinatal period. Guidance has been published providing evidence on what works in perinatal mental health care. As well as case studies describing how areas are starting to make this a reality.
Source: NHS England  Date: 08 May 2018
Further information: The perinatal mental health care pathways (PDF)
---
Healthy Together is the name for the 0-19 Healthy Child Programme public health nursing services provided by Leicestershire Partnership NHS Trust (LPT) in Leicester, Leicestershire and Rutland
---

Young people can text a public health nurse to access confidential advice via the secure messaging service, ChatHealth. In Leicester the text number is 07520 615386. In Leicestershire and Rutland, young people should text 07520 615387
---

Advice and support in relation to emotional wellbeing, as well as physical health, is available for young people on the Health for Teens website
---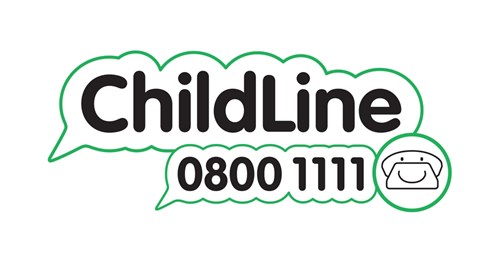 Child Line provides information and advice about feelings and emotions, anxiety stress and panic, mental health, self-harm, eating problems, sexual and gender identity and getting help
---

Visit Young Minds for information about mental health conditions and sources of support. There is also a helpline for parents
---

Papyrus provides confidential advice and help to young people and anyone worried about a young person
---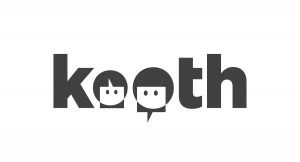 Visit Kooth for free, safe, anonymous online support and counselling for young people