Keeping Children Safe Leaflets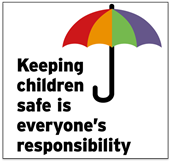 The Leicester, Leicestershire and Rutland Safeguarding Children Boards have developed a set of leaflets and posters for parents, carers and practitioners on how to keep children safe.
Download the leaflets below.
Information on Safeguarding Children
Keeping Children Safe is Everyone's Responsibility
Keeping Children Safe - parents and carers
Reducing the risk of harm in your home 
Button Batteries
Button Battery Safety Leaflets
Buttoner Battery Safety Poster
Child Sexual Exploitation (CSE)
CSE - Information for children and young people
CSE - Are you concerned about your child's sexual behaviour?
Female Genital Mutilation (FGM)
These leaflets are correct at the time of publication but please be aware that they may be updated so keep checking our website for any changes.   
Private Fostering - Information for professionals
Private Fostering - Information for carers