Information for Children and Young People
Breck's Last Game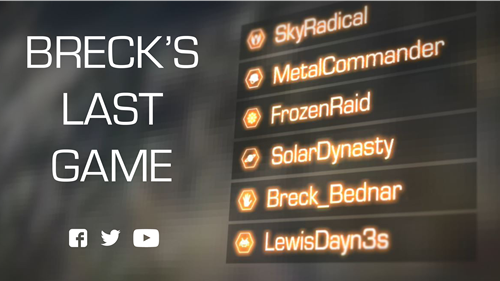 Breck's Last Game, a short film about a 14-year-old boy who was murdered by a man he met on a gaming site, has been made available online. For more information, please visit our CSE page.
---
Multi Agency Learning and Improvement Review
On 17th May 2018, the Leicester Safeguarding Children Board (LSCB) published the summary of a multi-agency learning and improvement review into the death of 15 year-old Brandon, who sadly took his own life in August 2016. Jenny Myers, Independent Chair of the LSCB has released the statement regarding the review.
We have also released a briefing for practitioners. 
There is a new webpage giving resources around mental health and emotional wellbeing.
---
Mental Health
Information, links and news regarding children's mental health and related services can be found here.
---
Our Pledge To Looked After Children and Care Leavers
Please view our poster.
---
A collection of short films written by young people exploring their experiences with professionals and how they felt they were treated and listened to. The final scripts are performed by young actors.
---
LSCB Children & Young People Engagement and Participation Strategy
Find out more about our Children & Young People Engagement and Participation Strategy.
---
Leicester City Council - Voice of Young People
Voice of young people is how we make sure that young people are involved in making decisions which affect their lives. Find out more about Voice of Young People.
---
Support and advice for young people
Stop CSE - Say Something - call or text 116 000. Free and anonymous, 24/7. Provides support and a means to report child sexual exploitation. Run by the charity Missing People.
Information for children and young people on Child Sexual Exploitation is available.
---
Safety and e-Safety
Visit our safety and e-safety pages for more information.
---
Kayleigh's Love Story
Visit the Leicestershire Police's website to access the police news item on the film 'Kayleigh's Love Story' made to warn children of online grooming.
For more information on online grooming, visit our online grooming page.
---
Childline 
Childline is the UK's free 24 hour helpline for children in distress or danger who may feel they have nowhere else to turn. The helpline number is 0800 1111
---
Beyond Bullying
Beyond Bullying is a website for young people, parents and professional seeking guidance on bullying.
NSPCC is UK's leading charity specialising in child protection and the prevention of cruelty to children.
---