News
Multi-agency Safeguarding Arrangements
The Leicester Safeguarding Children Partnership Board commenced on 29th September 2019. Information regarding the Leicester Safeguarding Children Partnership arrangements were published here on 28th June 2019.
Multi agency Referral Form Launched
The Leicester, Leicestershire & Rutland multi-agency form to make a referral to Children's Social Care has been revised. There is now one Multi-Agency Referral Form (MARF) to request a service from Early Help or Children Social Care. Practitioners should use this form which is a secure document that can be updated and saved until submitted electronically.  When submitted, the MARF e-form is sent to Leicester City Early Help or Social Care.  A reference number is automatically issued on submission, this should be retained for your records.
Information about how to make a referral to the council, access to the MARF form and how to request further support is available on the link below:
https://www.leicester.gov.uk/health-and-social-care/childrens-social-care/
---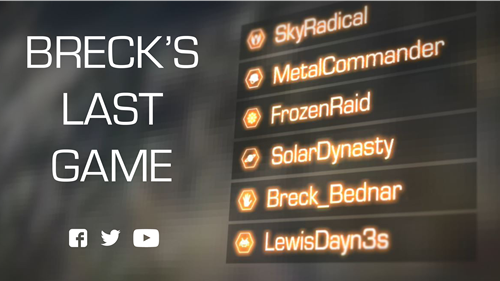 Breck's Last Game, a short film about a 14-year-old boy who was murdered by a man he met on a gaming site, has been made available online. For more information, please visit our CSE page.
---
Publication of two Serious Case Reviews (SCRs)
The Leicester Safeguarding Children Board (LSCB) published two serious case reviews (SCRs) on Thursday 21st Match 2019 which relate to two children. Jenny Myers, Independent Chair of the LSCB has released the following statement.
The Multi-agency Learning and Improvement Summaries for Nadiya and Robyn can be found here.
---
Working Together 2018
The Working Together 2018 Statutory Guidance has been published and is available here.
The recently published Safeguarding Practitioners Information Sharing Advice is also available here.
---
Multi Agency Learning and Improvement Review
On 17th May 2018, the Leicester Safeguarding Children Board (LSCB) published the summary of a multi-agency learning and improvement review into the death of 15 year-old Brandon, who sadly took his own life in August 2016. Jenny Myers, Independent Chair of the LSCB has released a statement regarding the review.
We have also released a briefing for practitioners. 
There is a new webpage giving resources around mental health and emotional wellbeing.
---
Use one number to call Leicester City Council Children's Social Care and Early Help                   0116 454 1004
Find out more about the one number to call in our PDF download.
---
Changes to identity checking guidelines
New ID checking guidelines were introduced on 24 October 2017. These guidelines will apply to all applications for standard or enhanced checks.
The guidelines are available online.
---
Leicester City Council has signed up to Signs of Safety (SofS) with a planned implementation journey of between 3 and 5 years.
Signs of Safety is an integrated framework for child intervention work.
---
Child Protection Information Sharing (CP-IS)
Briefing for Early Help and Social Care Practitioners (April 2017)
CP-IS is the bridge for information to flow between the NHS and the Local Authority (being implemented nationally) in a 24 hour cycle. This guide will assist practitioners in making use of this information.
---
Kayleigh's Love Story
The film 'Kayleigh's Love Story' has been made available on YouTube to warn children of online grooming.
---
Leicestershire Police
A checklist has been produced showing the warning signs that a child may be becoming involved in Serious and Organised Crime.
---
Safeguarding in Sports
Advice for parents and sports organisations is available from the Child Protection in Sport Unit (CPSU).
The Child Protection in Sport Unit (CPSU) is a partnership between the NSPCC, Sport England and Sport Wales.
(In Scotland, there's a similar partnership between Children 1st and sportscotland.)
The Unit was founded in 2001 to work with UK Sports Councils, National Governing Bodies (NGBs), County Sports Partnerships (CSPs) and other organisations to help them minimise the risk of child abuse during sporting activities.
This followed a series of high profile cases of abuse of young athletes by those in positions of trust such as coaches in the sports.
Tri.x have produced a briefing to download on Safeguarding in Sport.
---
Child Exploitation and Online Protection Centre (CEOP)
CEOP helps to keep children and young people safe online. CEOP helps thousands of children and young people every year.
Please visit the CEOP website for more information.
---
HeadSmart: be brain tumour aware
HeadSmart is a project that aims to enhance the awareness of symptoms of brain tumours in children and young people.
This card will give you all the information you need to be brain tumour aware.
Please visit the HeadSmart website for more information.
---