East Midlands Reducing Parental Conflict Programme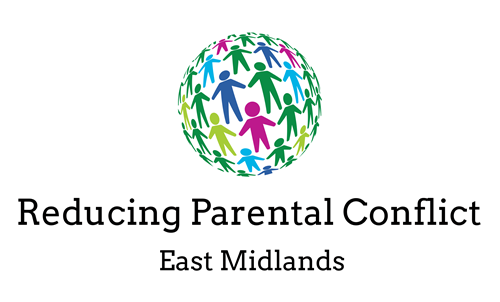 East Midlands Reducing Parental Conflict Program
The Reducing Parental Conflict Program is funded by the DWP based on EIF research. In the East Midlands we are taking a regional approach, working together to share resources and plan for positive change for children and families.
Co-parenting adults argue and disagree for a number of reasons. When arguments become a frequent part of day to day life for children, when they are exposed to intense arguments, or when arguments are not resolved well, evidence shows that children are at more risk of multiple negative outcomes. This program is designed to up-skill staff that work with families.
Please do not register for e-Learning if you are due to undertake or have already taken any RPC classroom training. 
Reducing Parental Conflict E-Learning All Modules in 1 Package
The e-Learning can be completed after attending classroom training, or as stand alone learning. It is a package training which consists of 4 modules. Each module will take between 30-45 mins to complete, there is a breakdown of content below. Once you begin your e-Learning, you will be able to access the e-Learning modules for a further 6 months.
Speak to your manager if you would like to complete this e-Learning. 
Please do not register for e-Learning if you are due to undertake any RPC classroom training.  All those booked onto a classroom training event will automatically be registered for e-Learning and will be emailed the link for this.
Please note: the above training are not delivered by the LSCPB.