Learning, Training and Development (LTD)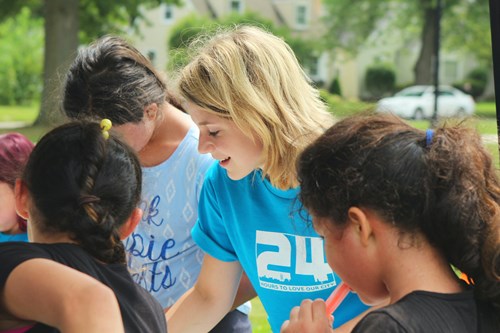 The Early Help Multi Agency Workforce Development Programme
Supporting our partners and frontline staff working with families is a priority for the Early Help and Prevention Service.  We have dedicated direct staff, time and funding to ensure there is a concerted effort to not only upskill colleagues working with families in Leicester City but also to support, engage and inspire.
As part of the overhaul of the development offer and in response to the need for remote working we have created the LTD offer which is as following:
Enabling the offers of our Early Help Services to reach those who need the right help, at the right time from the right service is key to ensuring the success of the Early Help offer in Leicester City.
For professionals to understand who and how to access our services we designed the 3 Minute Meets where the messages hopefully will be succinct, targeted, specific and useful to you.
Learning
To support and reinforce there will be a learning offer which will consist of short videos, webinars, live blogs and documents that staff can access from the LSCPB website or via direct links to the EHCO team within LCC.
Training
To upskill and engage we will offer training on a number of pertinent topics, themes of Early help and of course safeguarding priorities.  These could include but by no means exhaustive Anxiety, ADHD, building resilience, addictive behaviours, chairing a good TAF.
Development
To inspire and enthuse development opportunities will be created and supplied to staff who want to increase their own knowledge, have new experiences and change their attitudes.  This will include shadowing, job swop, elearning and presentations from colleagues in other local authorities.