Safeguarding Learning Resources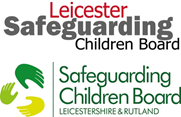 Leicester and the Leicestershire and Rutland Safeguarding Children Partnerships Procedures
The Leicester and the Leicestershire and Rutland Safeguarding Children Partnerships Procedures Manual is compatible with Working Together To Safeguard Children (2018) and regularly updated.
---
Forced Marriage
A free online training resource about forced marriage is available using the link below. It is aimed at teachers, police officers, social and health care workers, housing officers, and any other professionals who deal with forced marriage.
Please note: you can log in as 'guest' to complete the introduction section and access additional resource documents, but to complete the rest of the course you will need to create an account and log into the Home Office website. 
---
Safeguarding in Health
Public health minister Anne Milton has launched a child protection training resource to help paediatricians deal with suspected cases of abuse:
---
Parental substance misuse
One study has found that 62 per cent of children subject to care proceedings had a substance misusing parent. SCIE has produced a Parental substance misuse elearning resource which is designed to support social workers when working with families where a parent or parents are misusing drugs or alcohol. The modules look at defining and recognising substance misuse, the effects on families, the health and treatment options available and relationships within families. 
---
Further information on Understanding Bail Conditions.